About Sonepat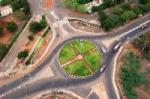 Sonepat is one of the upcoming and sought after destinations near the capital New Delhi. Many factors owe to the growing popularity of this place such as industrial plants, affordable land rates, and is closer to New Delhi as well as Gurgaon. Since, Sonepat is also well connected by National Highway-1, exploring the vast potential is one of the key factors why many developers are now foraying into this town. Other important factors that make Sonepat an important destination is that due to the upcoming Commonwealth Games, the prices of locations near the capital will be stratospheric. Since we already have an established presence in Sonepat, many leading Real Estate companies are solely relying on us so that as a team all of us can perform extraordinarily well so that this quaint town earns a lot of recognition on the global map.

The geographical and strategic location of Sonepat has generated a lot of interest from the masses. People are keener in buying properties here after the much hyped cities like Gurgaon, Noida and Greater Noida. Sonpepat has also emerged as a major industrial hub in Haryana after the state government had taken the initiative to mobilize the movements of large scale investors in the region. This has also resulted in an active participation from the Real Estate sector into developing townships and residential areas. Being in this line since two decades, Sunny Associates has also experienced stratospheric differentiation in its performance graph by focusing more in Sonepat.

According to industry insiders, Sonepat has a vast potential which has not been capitalized upon yet. The easy accessibility from the national capital New Delhi, it can work wonders with all the active participation from the Real Estate sector. With a proposed metro rail construction which is soon expected in Kundli, Sonepat can prove to be as profitable as some areas were in New Delhi. Since, the participation of realtors has dwindled in New Delhi for quite a long time now, Sonepat has a lot of expectations riding upon it and as many Real Estate companies have already started generating interest in this area, meeting with the requirements and the expectations of the masses does not seem to be as nightmarish as it had seemed to be. Amongst many of the builders who have successfully made a mark in Sonepat, Sunny Associates is a leading name with its projects and commitments entertained well in advance. Though more of our commitments are still in the pipeline and are under construction Real Estate in Sonepat will never be the same with people from the higher income group also taking a viable interest in Sonepat.